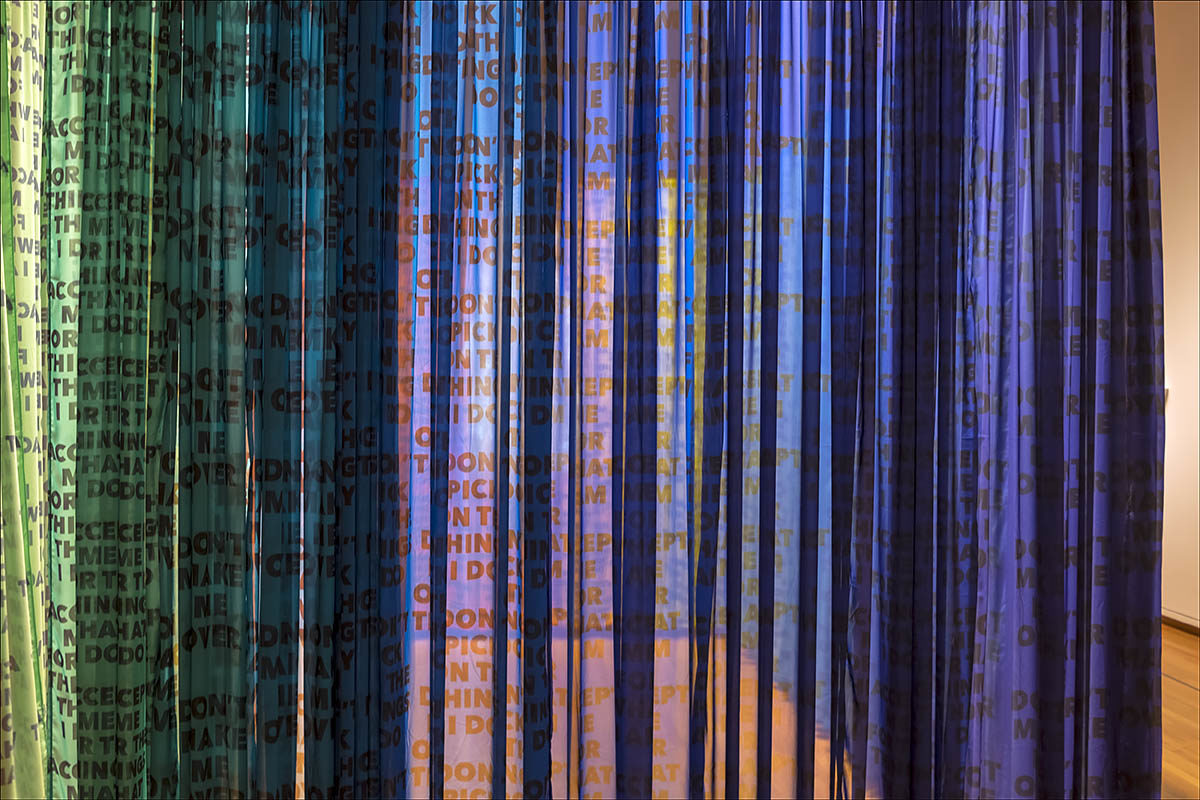 We were in Seattle recently, on one of those rare March days when many people were outside, enjoying unusually warm sunny days with the arrival of spring, having left their jackets and sweaters home. As such, many indoor activities were calm and quiet. It was a perfect afternoon to venture indoors, no ticket lines, no crowds, just the right amount of space amongst an appreciative art audience. Regular visitors to this blog know that I occasionally write about some of the exhibitions that I see, though not all, especially if it's too near the closing date. If you visit my IG account you'll see occasional posts from some of those exhibitions.
In January we saw an excellent exhibition, In This Imperfect Present Moment, at Seattle Art Museum (in one of the third floor galleries, through June 16, 2019). We had planned to see that exhibition again, and especially the major exhibition of Jeffrey Gibson's Like a Hammer, which is on through May 12, 2019. This is one of those exhibitions that makes a visit to SAM so rewarding, an exhibition that makes a strong impact even on those who might not be familiar with Gibson's art. It takes you in, fills your senses, and leaves you wanting to see and know more. Organized by the Denver Art Museum, this exhibition brings together some 65+ works from the past decade. Thanks to the vision and commitment of the Seattle Art Museum and their curator of Native American Art, Barbara Brotherton, SAM is one of the venues to present this first rate exhibition. The range of works gives viewers much to see and experience, with Gibson referencing diverse cultural elements, from flags and punching bags to quivers and rawhide drums. There is so much to take in, so much to see, that visits to the other galleries had to wait until next time. I'm looking forward to visiting Gibson's SAM exhibition again and seeing more of his art in the future — such as his inclusion in this year's Whitney Biennial (May 17 to September 22, 2019).  As always, it's a pleasure to live close to SAM with its exhibitions of art from many world cultures, past and present.
To supplement this post I've included several pictures, from the entry wall to several installation shots, to give an idea about the works, their scale, the exhibition, and hope they will serve to whet your appetite for a real treat. Additional information about the artist and exhibition can be found on this direct link to the Seattle Art Museum and the artist's website.