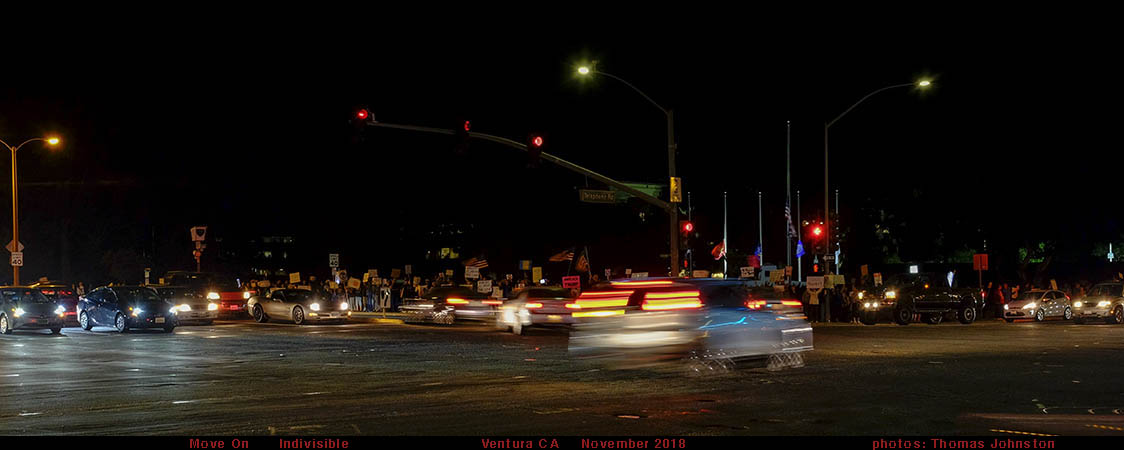 Last month we did a road trip on the west coast of the U.S. Weather was perfect, traffic was light (with exceptions), it felt good to see friends and family, discover new places, and witness changes that have occurred in areas we have visited in the past.
Rather than designing a page with images and a travelogue, I am providing a link to a series of images on my Flickr account as a way to easily share them. This event was a Rally to Protect Mueller, in Ventura, California. It was scheduled for the end of the workday, beginning at 5:00 p.m. There was still light in the sky when we arrived, and in some of the photos smoke is visible from the beginning of the Woolsey Fire. The passion and concerns of citizens were evident in their signage and enthusiasm. Participants of all ages remained at this intersection long after the sunset.
To view this set of images, click on this link to open the folder, which also includes other events at rallies from the past two years.