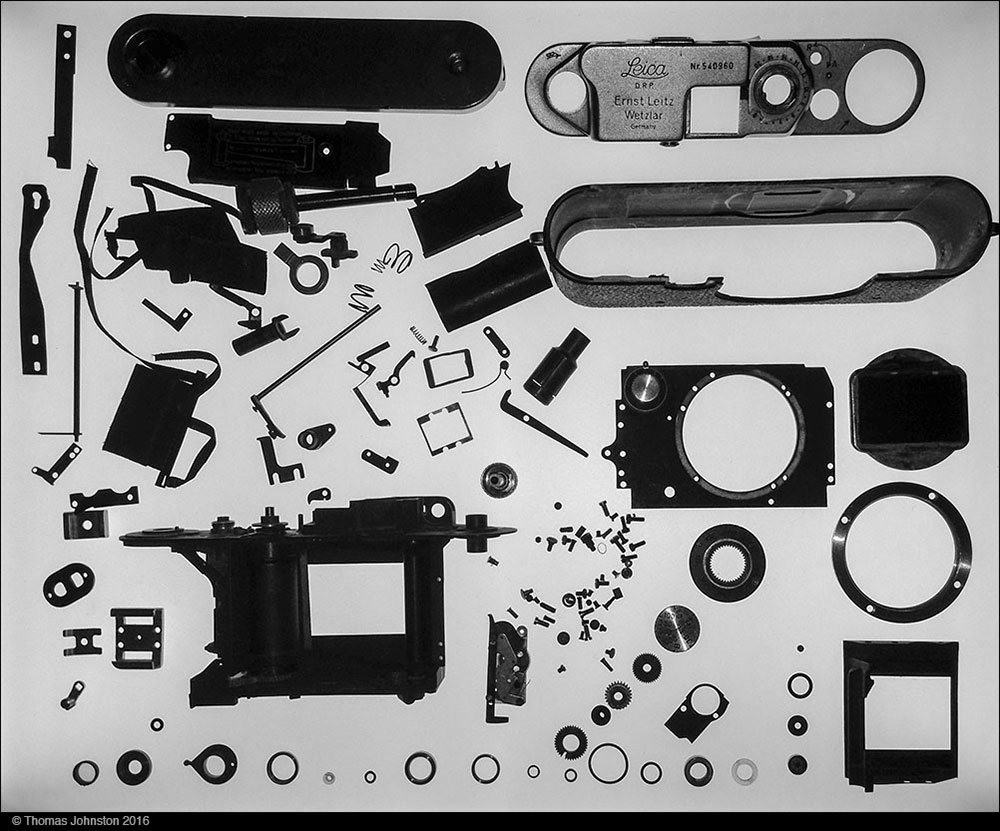 When I was growing up I was a typical kid with a paper route. I delivered the morning papers on a 3×3 block grid; one street was the business district of this beach community, which included the local camera store, a print shop, bars, clothing stores, a diner, a soda fountain and a movie theater, The Strand, where I spent many a Saturday afternoons.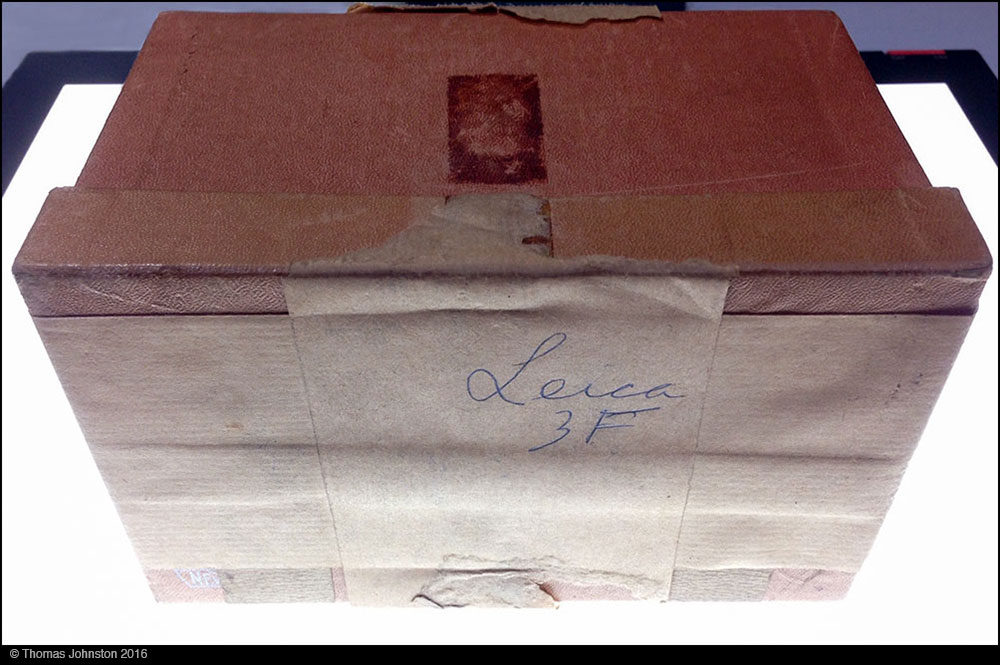 A few years later, when I had my first 35mm film camera, I would go to that camera store on Newport Avenue to buy film and get advice from "the guy" behind the counter, advice about film types and current popular cameras.  Small world connections that they are, decades later, I learned that the guy behind the counter was the uncle of my son's wife Mary, and his passion for photography had continued long after that camera store closed.
This box marked Leica 3F was among the large collection of photo related materials when Scott Templeton passed away in 2014.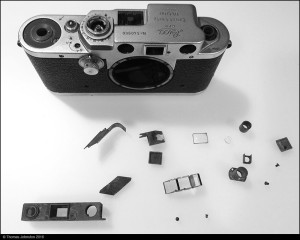 I received this box of parts because of this family history and my long involvement with rangefinder cameras, especially Leica.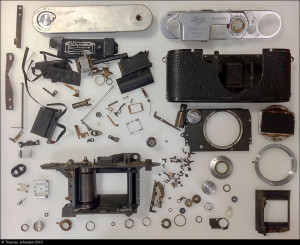 This Leica 3f was from a 1951 production of 2000.
Click on one of the images to activate the gallery and see the images larger