We left Kona with temperatures in the low 80s, arrived at SeaTac that evening to a difference of 50 degrees. Two days later Annie was off to Chicago where temperatures were lower yet. Ice at the beach is something I'm just not used to. When she returned to the PacNW the temperature was warmer but still cold enough for a light dusting of snow on Christmas Eve.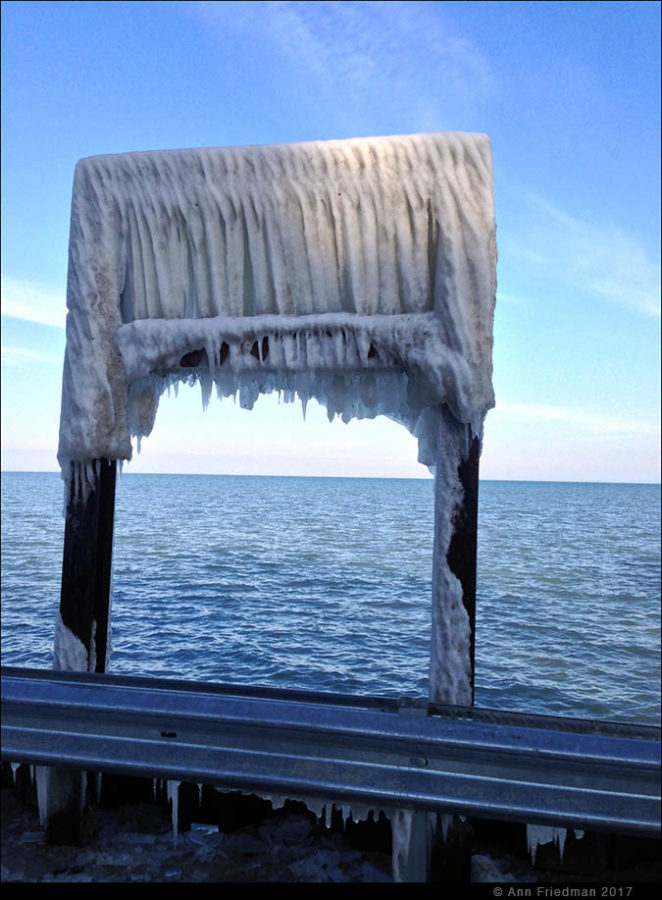 In years past we usually see a neighborhood fox go through the yard but this year we were treated to the playful antics of two. They were darting in and out of the bushes and cedars before disappearing over the edge of the bluff, only to return for more exploration and show ten minutes later. Then the next day we saw a larger fox as well. The visits are rare and unexpected so it is always a treat to see them, and especially a pair of them this year.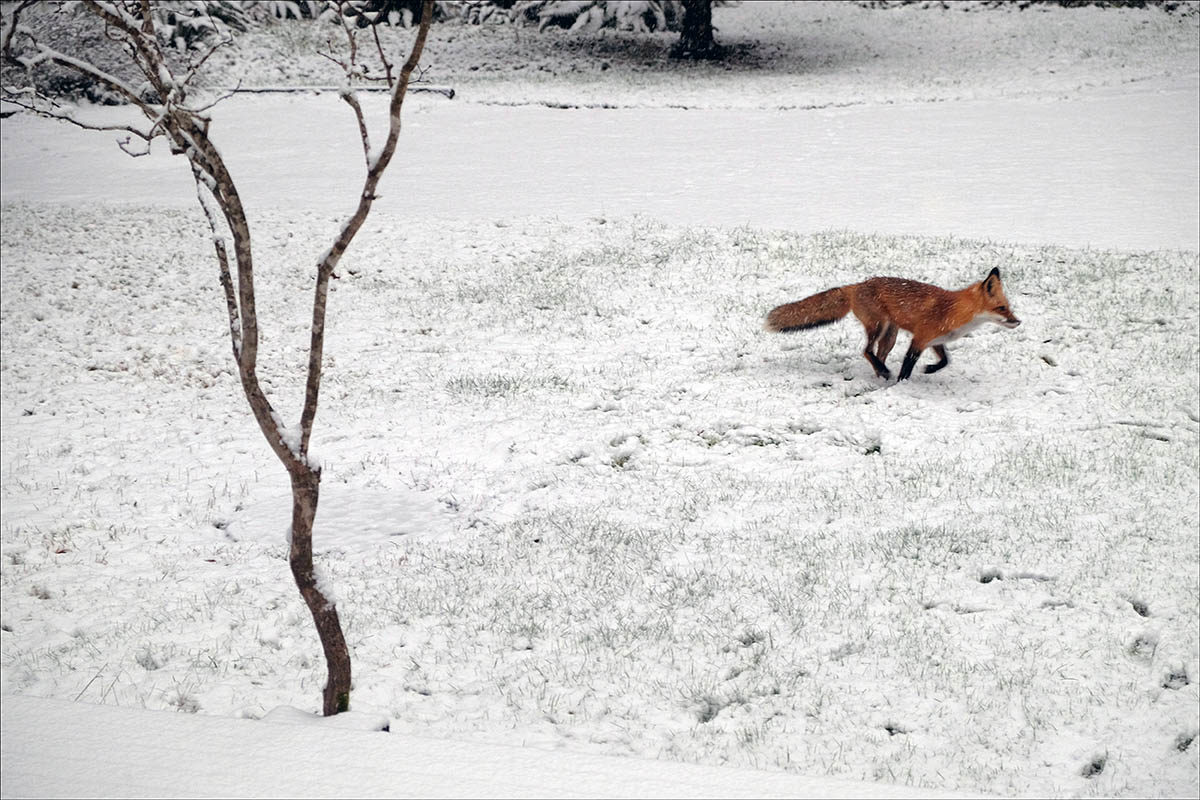 Following on the theme of volcanoes and our travels on the Big Island, here is the volcano in our backyard: Tahoma aka Mt. Rainier.