Among the excellent shows we saw recently, there are two that stand out and are on view for a while longer at the Art Institute: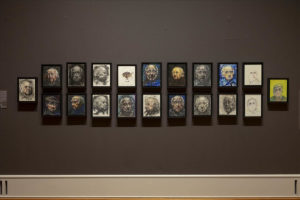 Ivan Albright Flesh through August 5, 2018 features several of his well-known works, many of which I remember seeing in his retrospective here in the late 1970s. Included in this current show is a group of self-portraits from his final two years (1981-83), when he realized he wouldn't have time for a new or final major undertaking. In this final series of poignant self-portraits, just a few years after a cornea transplant restored his eyesight, he treats us to his best – an unflinching, unapologetic visual self-examination, including the final work just three days before his death.
The Charles White Retrospective of paintings, drawings, and prints is a revelatory exhibition through Sept 3, 2018. An extremely talented artist, White used his skills to communicate social and political concerns, so relevant in his time – and still in ours.

Vividly on display are the power and beauty of images drawn from life, many created with the directness of charcoal on paper, the economy of linocut, woodcut, lithography, and a few etchings. In addressing social justice, these images are very moving and thought-provoking, and perhaps as important, they portray hope. Fortunately, there will be two other opportunities to see this show, in New York and Los Angeles.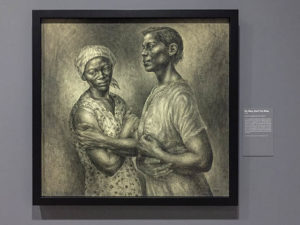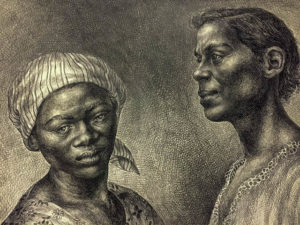 After it closes in September the exhibition moves to MoMA in October, through January 2019 before its final presentation at LACMA, February through June of 2019.

Across the street and up a few blocks on Michigan, at the Cultural Center, there are several exhibitions, including a large section of the mural Keith Haring created in Chicago in 1989.
The story of how it came about is well documented and presents the interesting facts and events that touched the lives of many of the youth who participated, painted, and talked with Haring as he created the project.
On Sunday we started the day with music at the Blues Festival, with wake up performances by Shardé Thomas and the Rising Stars Fife & Drum Band and on another stage, Jamiah Rogers Band belted out "Boy Next Door."
There were other things to do in the Loop, and we spent the afternoon at the Book Fair at Printers Row. That night we returned to Millennium Park to catch headliner Mavis Staples at the Frank Gehry designed Pritzker Pavilion.
Following that closing performance we walked through the park, stopping to admire Anish Kapoor's Cloud Gate in the misty, glowing light of the night.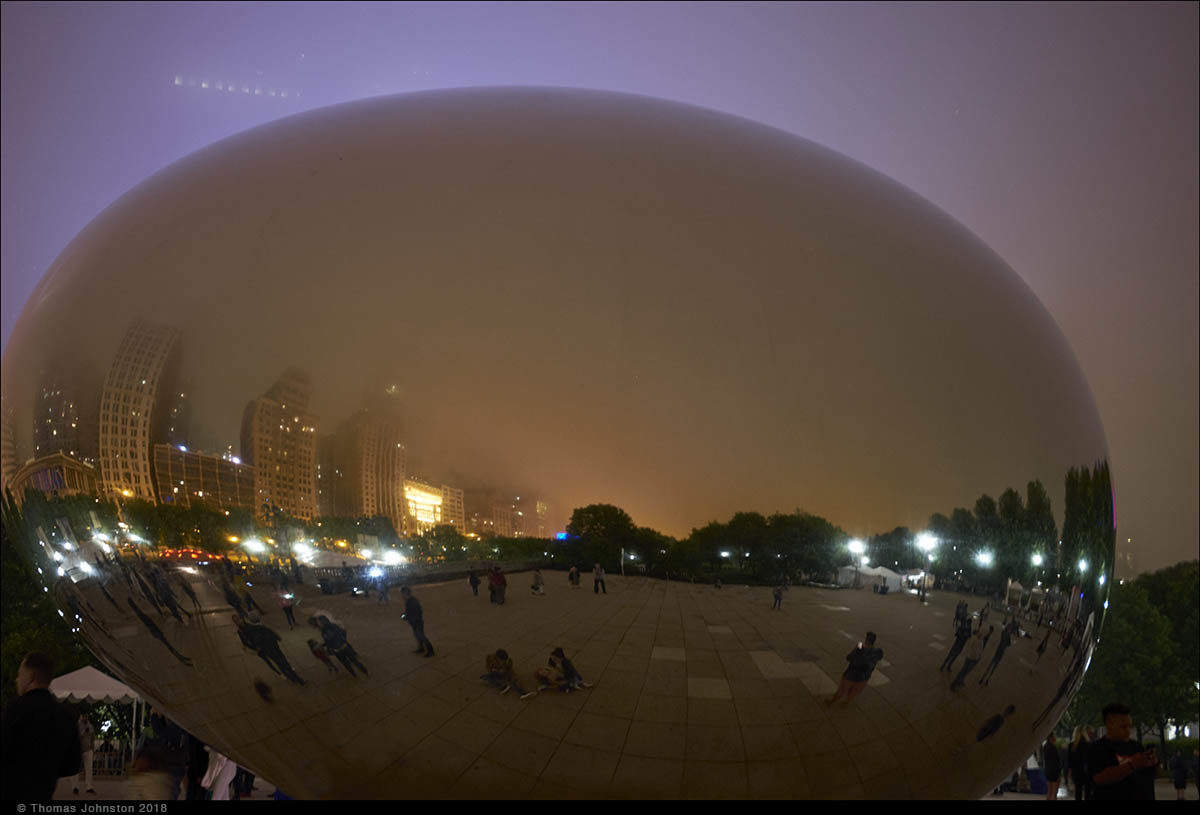 Click on an image to open the gallery and see these and additional images for this post on a lager scale.